Testimonials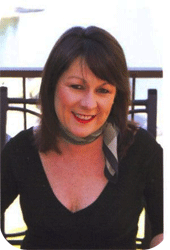 "Hi Terri, Brett and Peta,
I would just like to say a big thank you for your wonderful SlimMinds® Program. The program has made a huge difference to my life. I originally signed up for the Program to loose weight, however, the program offers so much more and has helped turn my life around.
I was totally addicted to sweet cappuccino's and it's been 4 months since I completed the program and have never had another coffee since, nor have I had any desire to have one. Using the same process I have also illuminated other nasties in my life. I am more motivated and moving in a forward direction of my goals and have been attracting abundance in my life of friends, money, career and being single, the opposite sex.
I have gone fully into studying the EFT process which I learnt in your Program and find an enormous help in every avenue of my life. Basicallly prior to SlimMinds® my life was on a downward spiral that has totally turned around since completing your program and I would love everyone I know and love dearly to do the Program.
I wish you guys all the best with it and I can't thank you enough." ~ Diane Happ. Marketing & Events Manager, Gold Coast
____________________________
"I attended the SlimMinds program with an open mind, not knowing what it could do for me. Not only were the techniques helpful and easy to understand, but they made sense. The program has changed my life, giving me a brighter outlook on everything. I was amazed that after a few sessions my 8 year phobia of spiders had diminished. I was never able to go near or even look at spiders before I used a technique to change the way I thought about them. I can now look and get close to spiders without running away (and screaming like a girl)." ~ Jack, Pharmacist, Gold Coast
____________________________
"Change Your Mind Change Your Shape" how true I have found this statement.
Since commencing the "SlimMinds" programme I have not only dropped 2 dress sizes in a matter of weeks but have also improved my health immensely. I had struggled for many years on every diet known to woman (man). With little or no success. Always going back to my old shape. Every diet told me what I should or shouldn't eat but none went to the root of my problem, my Mind!!! Why did I choose these foods & shape to start with & how can I change my mind to choose a healthier alternative. I was very sceptic to start with. Nothing had stopped me from craving chocolates & sweets before. Not until I started "SlimMinds" The mind techniques I have learned at "SlimMinds" have literally changed my shape & my life. I found the programme very easy to understand & the techniques very easy to implement into a very busy life style. As they improve all areas of ones life not just body shape I am so pleased with the results my daughter is now completing the programme"
Regards Jean Burrows
____________________________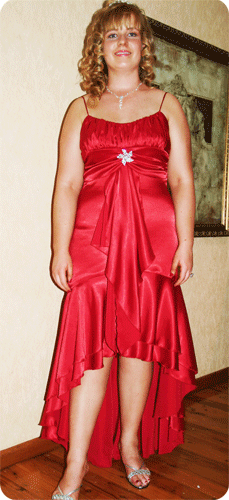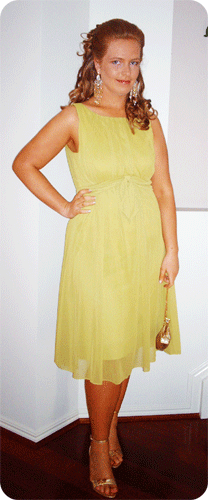 "Since starting the Slimminds programme I have dropped several dress sizes and have maintained my new slim size effortlessly for the last 12 months. I found the programme easy to follow and helpful with other aspects of my life. Life's great! Thanks Slimminds." Sophie Burrows, Gold Coast












____________________________
"One minute I am a hairdresser, the next I am a full time mother with 2 children close in age. Doing the SlimMinds® course was not only about losing weight but about moving forward in all areas of my life. I set a target of 12 weeks and in this time I attended the SlimMinds® course and used the techniques taught in my free time at home. Not only did I lose over 22 cm's off my body, I have started preparing my own business which one day will be successful. The one thing I am very grateful for from doing SlimMinds® is having the opportunity to recognize my feelings and the changes that are presented to me. It allows me to work with my challenges and the outcome is always a positive one." ~Natasha, Hairdresser and new business owner.
____________________________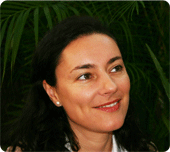 "Here we are 3 months later... I have not touched hot chips since I have started the Program and crave for healthy foods and pure water most of the time. In fact I do not need a pantry anymore because all I buy is fresh. Overall I have been very impressed with the SlimMinds® Program where nothing has been overlooked. I have changed my body shape and dropped a dress size in a short time period. I have received value for money, tremendous information whilst enjoying lasting results and having fun at the same time. " ~ Christine, Real Estate Agent, Gold Coast
____________________________
"This Program has been a fantastic tool for me in understanding the basics of nutrition and the power of the mind and how they are linked together. Techniques I have learnt have increased my coping mechanism in all aspects of my life, from physical activity, work, family life and food cravings - this is the most useful SlimMinds® technique I use on a regular basis to assists me with the control of my Insulin Dependant Diabetes. I think it's simply great, easy to understand and put into practice, everyone should do it whether they have a weight problem or not." ~ Bec, Remedial Massage Therapist and Mother, Tweed Heads
____________________________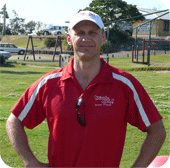 "I love hot chips, I would always order hot chips when I dine out at a restaurant or café & not only that, I would eat my wife's/kids chips as well. After I spent 10mins with Peta & Terri I have not had hot chips since. I have been tested many times since that day & I can honestly say I have not eaten a chip, not even a taste — I don't want to and I don't miss them. This programme really works!!" ~ Brad Gordon, Personal Trainer, Tweed Heads
____________________________
"SlimMinds® was a life changing experience because it was so different to anything else I've ever done. It really focused on my behaviours and taught me strategies which enable me to feel like I have more control over my life, particularly eating and exercising. I love that I can use these strategies as often as I like, on many aspects of my life and know that they are quick and effective. Unlike many other programs which promote weight loss it actually made me focus on my body shape and size rather than my weight on the scales. Learning about what body type I am was also invaluable because for the first time I understand my body, what it needs and the right foods for it. This Program arms you with knowledge, strategies and support to change your body shape! It has given me the belief and power to change my shape and life with ease!" ~ Leigh, School Teacher, Gold Coast
____________________________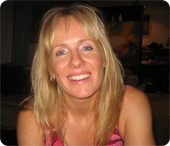 "When I first started the SlimMinds® Program I was a little sceptical because I had already spent a lot of time and a small fortune on diet books, diet programs (all the top name ones) and exercise stuff over the last twenty years. This meant I was always on or off a diet.
I also needed to do something with my chocolate cravings which had become uncontrollable. I was consuming close to 2,000 calories in chocolate per day on top of my normal diet (which was healthy and balanced). The only thing that saved me from gaining a large amount of fat was my exercise routine. So I had a good exercise routine and a healthy balanced diet, but my problem was my uncontrollable chocolate cravings. After the first group session of SlimMinds® I didn't eat chocolate for three to four months. Now after a year since the Program I do eat SOME chocolate. But only in smaller amounts and usually only that time of the month when I feel flat! I now have a healthy relationship with chocolate. Another amazing thing is since the Program I haven't thought of dieting or engaged in restricting dieting behaviour." ~ Karen Lyons (Registered Nurse), Gold Coast
____________________________
"I have noticed a marked improvement in my behaviour. I used the technique on my resistance to doing exercise. I now regularly enjoy exercising." ~Solicitor
____________________________
"My fat loss has doubled since I did a technique to increase my metabolism by changing the picture in my mind of how my body functions, I have been really surprised and happy about it." ~ Bookkeeper and Mother of Three
____________________________
"I identified several personal issues that were preventing me from totally committing to my fat loss Program." ~ Nurse
____________________________
" Prior to being part of a SlimMinds® group I was an absolute doughnut-acholic! I was not able to walk past a Doughnut King shop without buying, at the very least, 2 doughnuts. Sometimes, I would even buy those take home packs that contain a dozen and have half of them polished off in the car before I even got home! Then, in the SlimMinds® Program, I did the visualisation technique whereby I made doughnuts repulsive in my mind and likened them to squid. There wasn't really an instant reaction but over the next couple of days, I found that they weren't constantly on my mind anymore. One day, just to test the technique, I bought a doughnut for my 2 year old daughter and ate half of it. Within about 30 minutes I felt very bloated and nauseous and the taste of the doughnut was repeating on me. Later that night, I experienced diarrhoea. I can say without any hesitation that the technique was successful. Even to this day I have not had the craving for doughnuts or eaten any like I used to." ~ Mother
____________________________
"One of the things that put me off exercise was the sweating feeling on the back of my neck. I resolved this conflict and immediately forgot about it. It wasn't until 3 months later when someone asked how I was going with it that I realised it no longer worried me. I hadn't thought about it at all and hadn't felt sweaty while doing my personal training" ~ Mental Health Professional
____________________________
"While I still thought about the food and looked at it, I wasn't interested in actually eating it" ~Solicitor
____________________________
"You presume everyone just knows how to eat correctly, but after SlimMinds® I realise that's not the case" ~ Nurse, Gold Coast
____________________________
"I came away from the (Program) energised! I have just used Emotional Freedom Therapy (EFT) on one of the teachers. I reckon I have converted her!" ~ Pastoral Care Worker
____________________________
"I haven't eaten popcorn for 2 months. The last time I tried it (and didn't really enjoy it), it gave me indigestion all night. The technique really worked. Popcorn is no longer attractive to me. No craving, its fantastic". ~ Mental health Professional
____________________________
"The parts exercise was very revealing and shifted some issues" ~ Nurse
____________________________
"After changing (removing) my attraction to chocolate, I have also noticed that my PMT symptoms disappeared!" ~ Nurse
____________________________
"I can't believe my blood sugar levels have stabilized after changing my attraction to donuts. I am not as moody!" ~ Mum of 2 year old
____________________________
"I now feel more in control with food" ~ Stay at home Mum "I have noticed my 15 year old daughter is not eating as many biscuits anymore, since I changed my own desire" ~ Nurse
____________________________
"The techniques are so achievable!" ~ Gym Owner
____________________________
"Fantastic!!" ~ Brisbane Psychologist
____________________________
"The practical techniques are so useful" ~ PhD Student, Psychology
____________________________
"Your (programs) were perfectly timed for me and it has changed and shaped what I will do from now on. My partner also let me practice on him and it was pretty amazing how fast it works" ~ Dietician
____________________________
"Thought you might like some feedback from the Program! I am simply unable to/nor do I have the desire to have ANY brown sugar on my cereal each day, let alone the heaps I was having. It is amazing what happens when you cross the sugar with a piece of raw lamb's fry in a pool of blood!! I'm impressed!!" ~ Psychologist, Queensland Health
____________________________
"I have had a more positive attitude since the SlimMinds® Program" ~ Receptionist
____________________________
"The conflict seems to have just gone from my mind. I'm not consciously thinking of it" ~ Mother
____________________________
"I am starting to notice changes I'm making in my lifestyle and eating habits and it all starts to seem easy." ~ Admin Assistant
____________________________
"For the first time in many years I am enjoying my cup of tea without 2-3 (or 7-8 or more) biscuits. Thank you!" ~ Retired Mother
____________________________
"What a simple procedure! (eating strategy). Why or why haven't I been doing this all my life! But now that I know, there's no stopping me……" ~ Retired Mother
____________________________
"I have not touched any of the food or soft drinks since doing the techniques. I have gone from having 2 litres of Coca Cola to not a drop overnight!" ~ Student and mother
____________________________
"I have been 'addicted' to chocolate as long as I can remember and the amount I ate got larger as I got older. I have completely lost interest now, I just can't believe it. The kids aren't too pleased as I completely forget to go down the lolly aisle and they tend to miss out on the chocolate!" ~ Business woman & Mother of three
____________________________
"Success! Lost intense craving for certain foods e.g. chocolate, chips" ~ Retired bank officer
____________________________
"I was having a constant battle with myself about whether to get up and walk on the beach before work. After doing the Parts technique I woke up fresh, went for a walk and couldn't believe I was having this argument with myself. I really enjoyed it" ~ Travel agent
____________________________
"I am finding this more useful than any other weight loss method I've done, because even though you think you know all about food, this teaches you so much" ~ Business woman & mother of three
____________________________
" Haven't missed out on a parking spot yet [using the goal setting technique]. Am feeling very happy about setting out my goals for next year and am confident of achieving them" ~ Retired mother
____________________________
"I can't believe something so simple could have such a huge impact. I love this technique [losing the desire for foods and increasing interest in foods] because you see the results immediately!" ~ Travel Agent
____________________________
"Just blows my mind! Cannot wait to tap" ~ Retired Bank Officer
____________________________